Laguna Paron, what can be said other then, WOW.
The laguna is located high in the mountains at 4200 meters, you can get there with a tourist agency or by yourself , first you need to get to Caraz and then hire a  taxi up to the laguna, as of June 2018, the fee to get in the park is 5 soles. The road is very sketchy, I wouldn't recommend a self drive. It's about a 1 hour and 30 minutes drive from Caraz and mostly on dirty road, switchback after switchback.
Once you get up there you can enjoy the view from the point where your taxi or bus drops you, or climb up to the mirador, 300 meters more, the hike is basic for about half of it and then it gets a little funky, you are basically hiking in rocks, big , small, all rocks. 300 meters starting at 4200 meters is pretty intense.
The view from the mirador is even more impressive where you see the different shades of blue of the laguna.
You can sleep or camp there, there's a little refuge where you can get a bunk bed for 15 to 20 soles (as of June 2018), depending if you want a light and a window or not in the room you are sleeping in. Camping is free but you can't keep right by the laguna, either you walk for a while or you camp by the refuge.
I slept there hoping to catch some light at sunrise or sunset but it wasn't the case at all, the laguna is so high and stuck in between even higher peaks that you don't get light before the sun is way up in the sky and in the afternoon, the sun stops reaching the laguna at around 3pm. The light was pretty harsh but I still took some shots.
Voilà!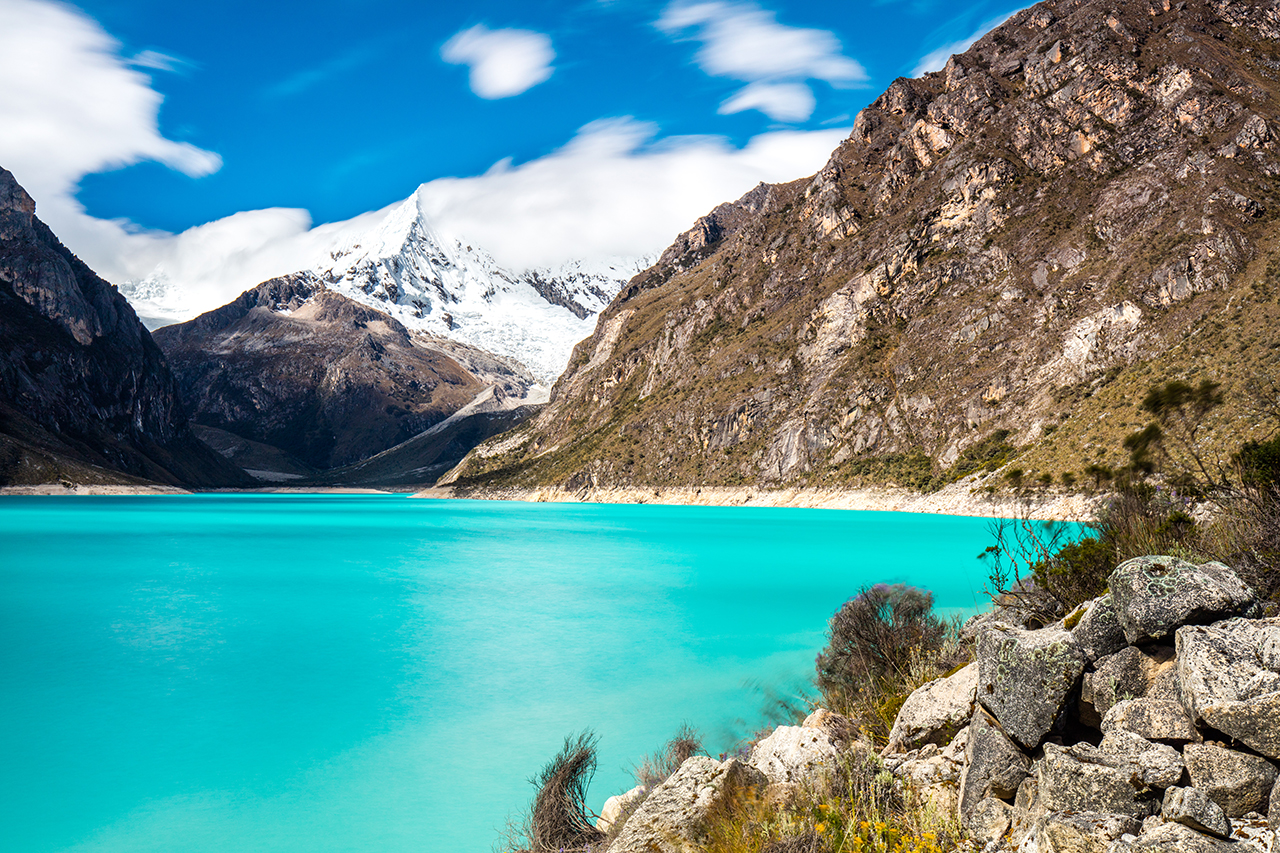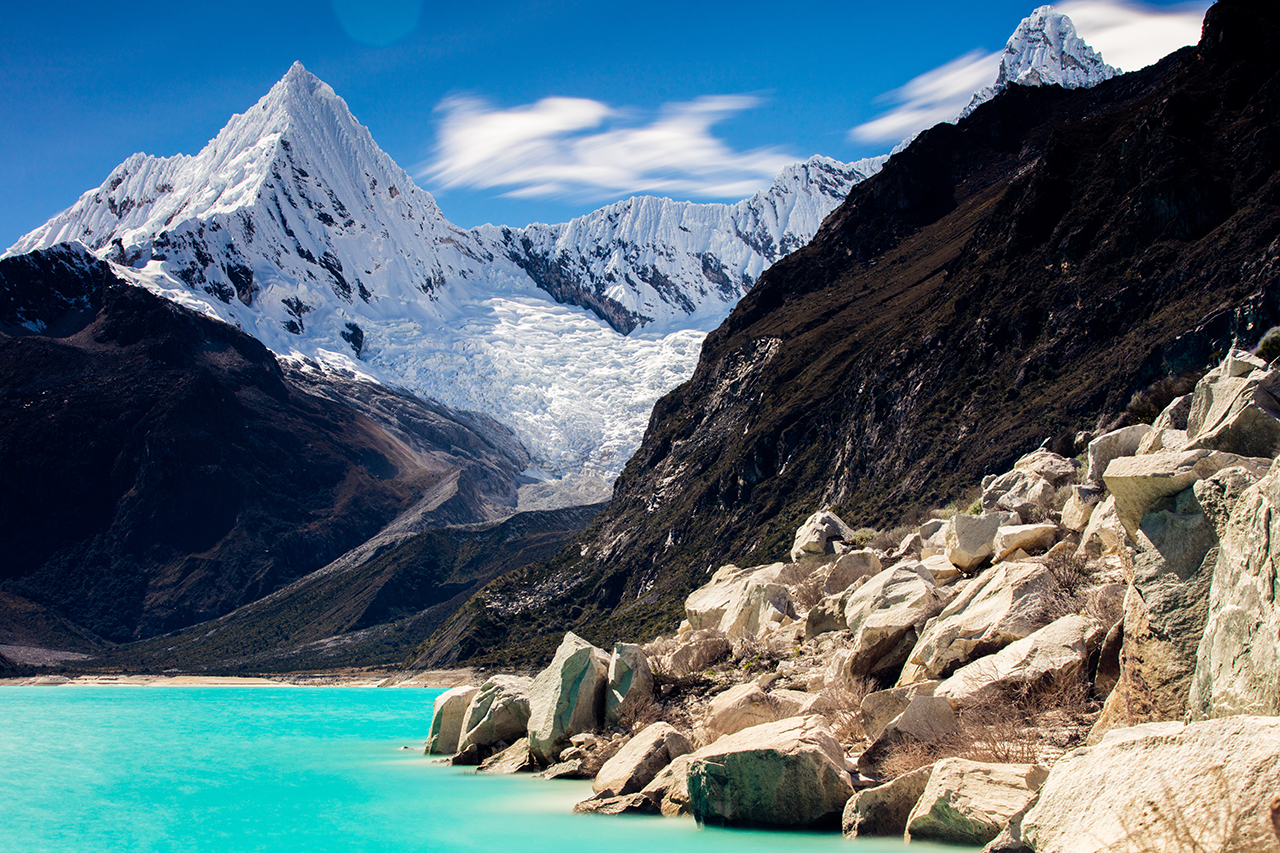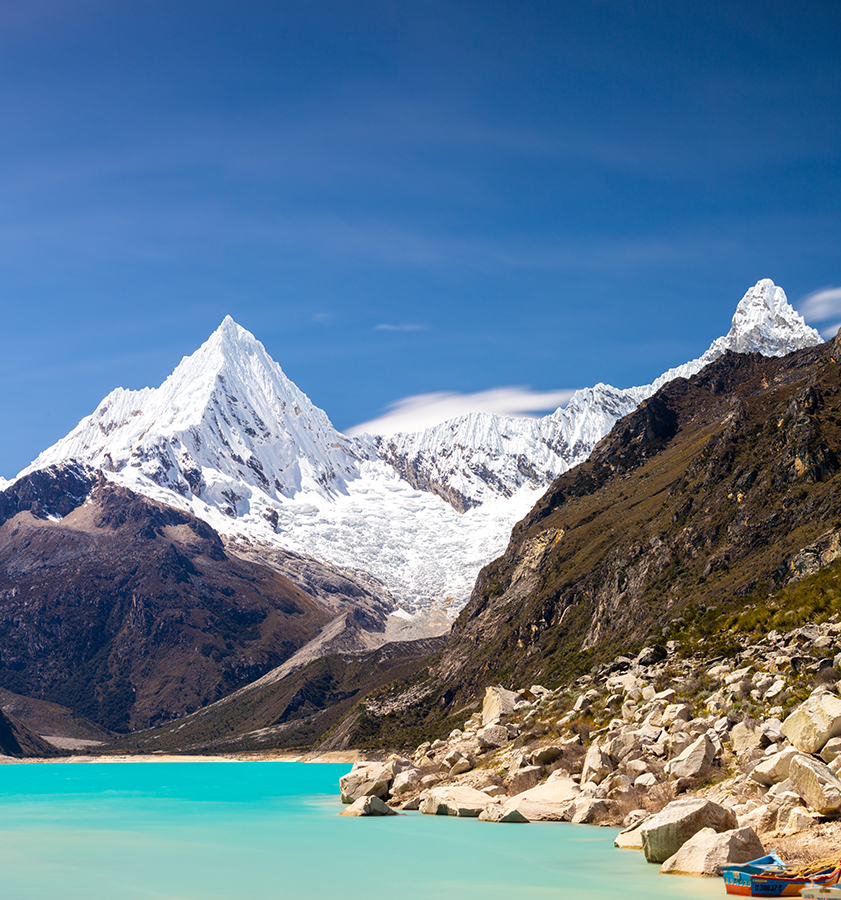 This tour was provided by http://calebexpeditions.com/ I highly recommend them.