A week in Quintana Roo, Mexico. March 2014.
Rented a car and drove from Cancun to Tulum.
Slept at an amazing hotel in Tulum, Cabanas Tulum. (cellphone picture)
Tulum Ruins
We drove to Punta Allen in the Sian Ka'an nature reserve. The road is VERY harsh. It took us ~2.5 hours to drive 50KM. When we got there we went on a boat tour, dolphins, birds, snorkeling, sea pool. I'm not sure I'd recommend the trip if you are not going to stay there for at least 2 days.
Village of Punta Allen (cellphone picture)
Sunset on the way back from Punta Allen.
Good ice creams at the village in Tulum at Flor de Michoacan (cellphone picture)
Fun happy hour at Mateo's in Tulum for sunset (cellphone pictures)
Sunrise at Cabanas Tulum.
The sea in Tulum (cellphone pictures)
We then drove up the coast to Playa del Carmen, very touristy city.
El Fogon is a good place to eat local food (cellphone picture)
Next day we went to Xcacel Beach, a natural reserve with an amazing beach and little cenote. (cellphone picture)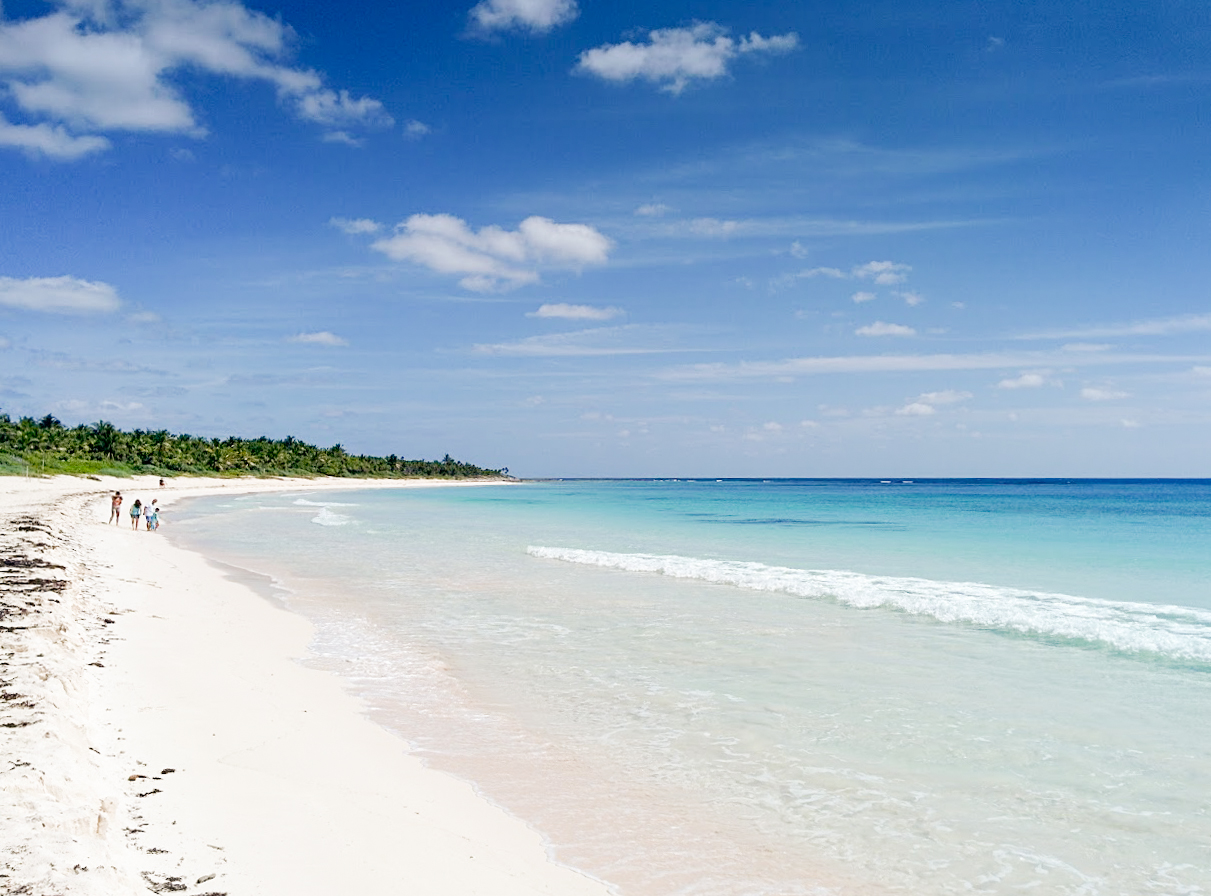 Other great places to eat in Tulum: