March 29th to April 1st.
A little interruption in the Vietnam blogs, I am going back there soon and didn't want to do two more posts, so more of Vietnam coming in a few weeks!
I was planning to exit Vietnam for a "visa run" and go to Philippines, when I looked into it, a stop in Taipei added almost no cost to my trip, sounds like a plan to me!
I decided to do a 3 days stop in Taipei, I'll tell you right now I wish I did 5 days but it is what it is!
I arrived to my room at 2PM on the 29th. I stayed in a very local neighborhood called Yonghe District and it was great, locals really wondered why I was walking around there but everyone was very nice and it felt safe.
After having a nice plate of duck around the corner from my place, I headed out to the world trade center of Taipei, where the most famous building in Taipei and maybe Asia is located, Taipei 101.
Here's some pictures of my walk around there. Oh and here you can find the full album.
Taipei food scene is amazing, they have many night markets scattered all over the city and you have many different dish choices at each one of the markets, it's cheap, tasty, lively and well I liked it!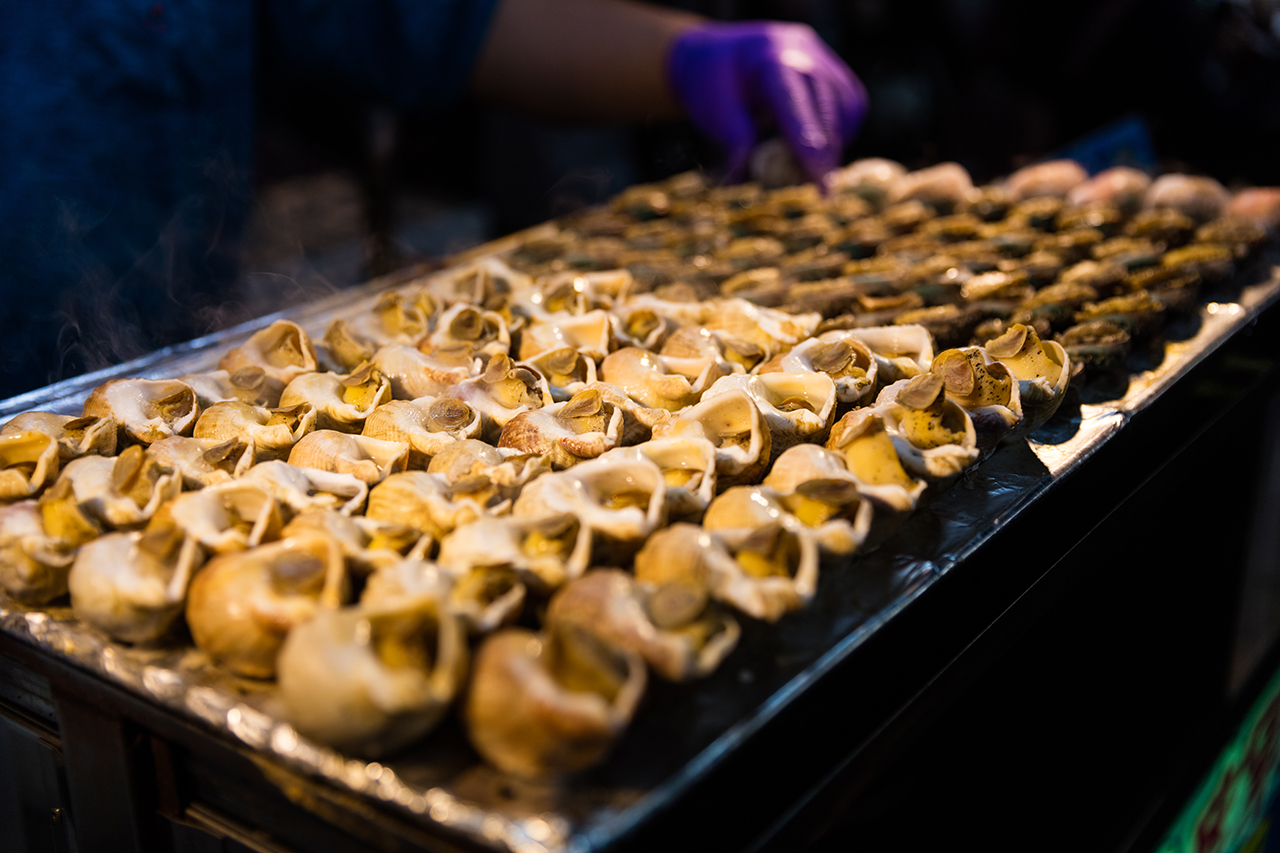 The next day I went to a famous dumplings place, Takumi Dumplings, delicious and cheap if you're ever in the area, I then walked around the neighborhood :
Friendly people:
As sunset was getting close I went to the most popular, I think it's the only one, viewpoint of the city and mainly Taipei 101, Elephant Mountain. It's an easy 30 minutes walk with many stairs. There is a lot of people at sunset and specially on the weekend, there's a rock people climb to get the "Instagram" shot and there was a line of about 30-45 minutes… yeah anyway here's some pictures from that great location:
On March 31st I went to Lungshan Temple, a very popular, maybe too popular, Buddhist temple, didn't really like it but here a picture of the corner of the temple:
Around the temple there's cooler stuff then the temple, in my opinion:
It was then time for a visit of National Chiang Kai-shek Memorial Hall, great place, very crowded on a Sunday afternoon but it is what it is when you have limited time:
Sunday Funday couldn't be more true here, they even put up a inflatable maze for kids, I really wanted to return on Monday at sunrise but it was raining heavy so it was not an option. This gate is massive:
Went back to my Airbnb afterwards and took some shots around my neighborhood, typical backstreet of Taipei:
That shop never has any natural light going in because it's located in a very small alley, this was shot at about 4pm:
This is very popular in Taipei, a stand with many different types of skewers, you choose what you want, put it in a basket, they cook it for you and off you go, pretty tasty too!
For my last afternoon I went to Dihua Street, a street with many dried up stuff and just nice to walk around:
This restaurant in a random alley, they use all the space they can, it's amazing to see:
I really enjoyed Taipei and hope to go back to explore the whole island of Taiwan. It was pretty much what I expected and more, so yeah, if you have time to layover there in your next Asia adventure, DO IT!