So here's the progress of my jellyfish sting.
Day 1:
After I got stung I thought I rubbed myself against a coral or something, it was just itchy but about 20 minutes after the initial contact it was burning.
Some locals told us it was a jellyfish sting.
A local old dude said he could help. He chewed something and spat on my knee.
It felt good for about 28 seconds.
And then back to burning.
Driving the truck, manual, was so annoying.
Day 2: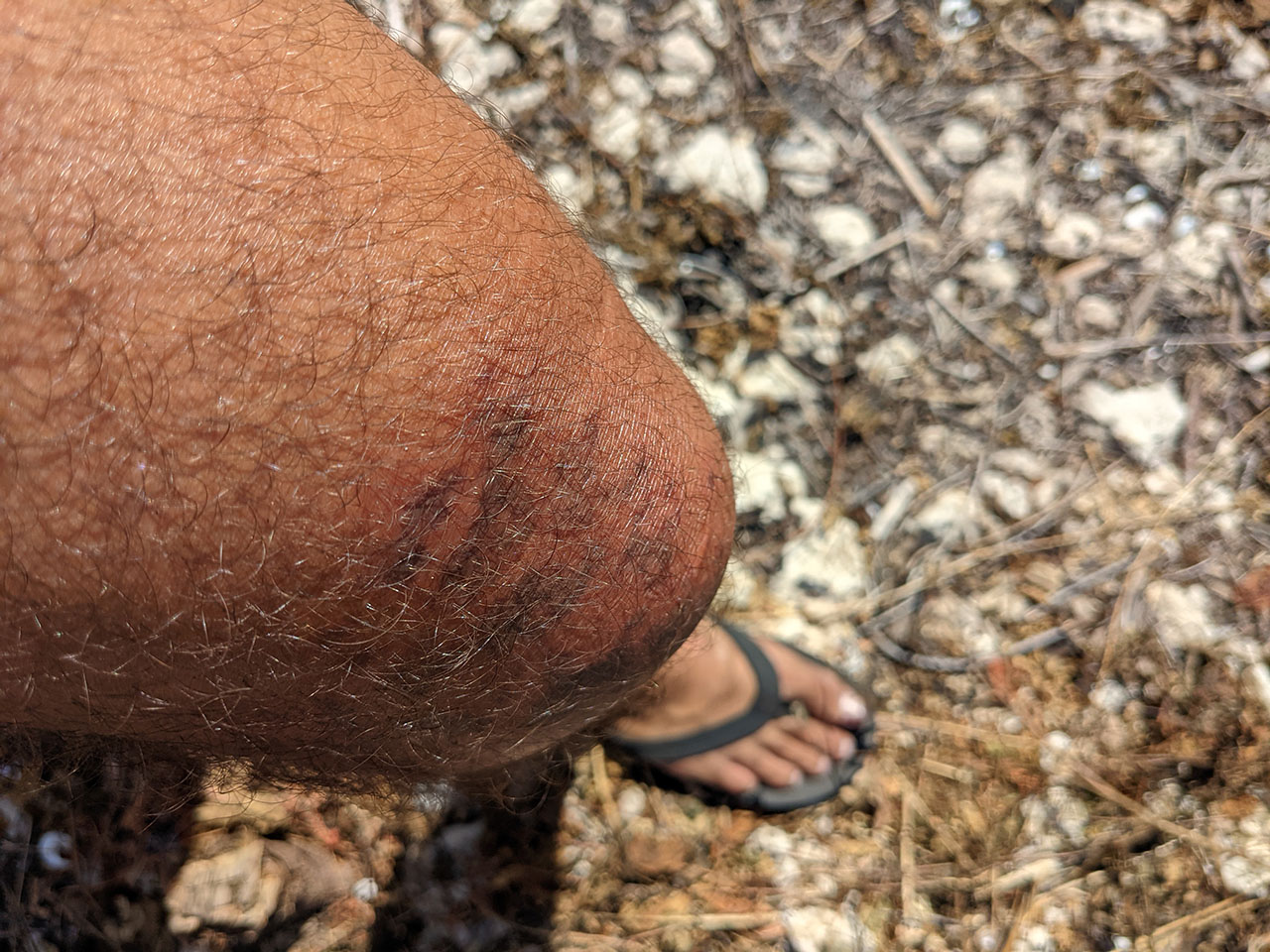 Day 3:
Day 4: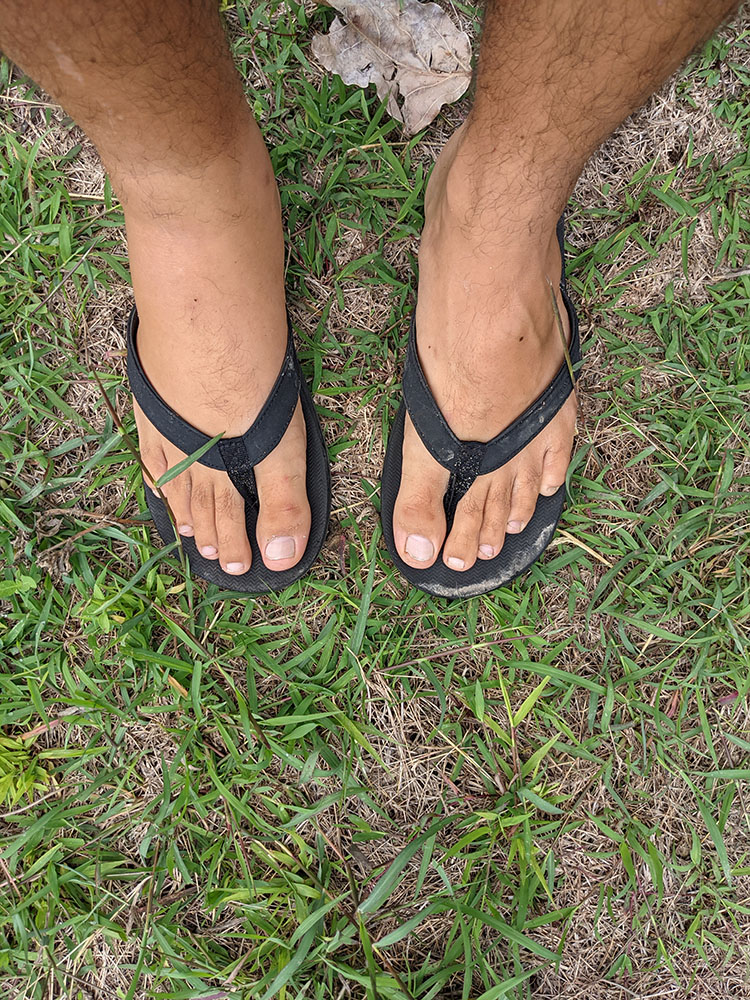 Day 6:
Day 10:
Day 13:
Day 15:
It took 3 months to get my leg back to 95% normal and a few more weeks to 100%.
I went to the hospital 3 times, they told me to take some allergy medicine and keep my leg up.
I still have scars from it today and will forever.
Nature is amazing.
Be safe out there. 🙂
If you are curious about some of the medicine :
The meds my doctor friend (just from photos) prescribed me when I was in Sumba:
Cream – 3 times a day – Betamethasone Valerate – Krim 0.1%
Ciprofloxacin HCL – 500mg – twice a day – 1 pill each time
Methylprednisolone – 35mg – twice a day – 1 pill each time
Loratidine 10mg – twice a day – 1 pill each time
Ranitidine 150 mg – up to 3 times a day if you feel stomach ache due to other medicine.
The meds I got when I visited the hospital in Malang a week after getting stung and still was very swollen.
Flamar 50 – twice a day – 1 pill each time
Loratidine 10mg – twice a day – 1 pill each time
Sanexon 8mg Tav – twice a day – 1 pill each time