January 3rd, 2019.
2018 ended in Dubai and well…. 2019 started there also.
I didn't go there purposely, and I'll tell you right now after spending 3 days there, I wouldn't go there purposely, ever.
One good thing about Dubai is that it feels really safe. Other than that I felt like it hasn't much to offer other than tourist traps and shopping malls. Not my style at all, if it's yours, enjoy!
I was very lucky to get a hookup for a room with a family friend. I was staying in Habtoor City. The view from the room was great: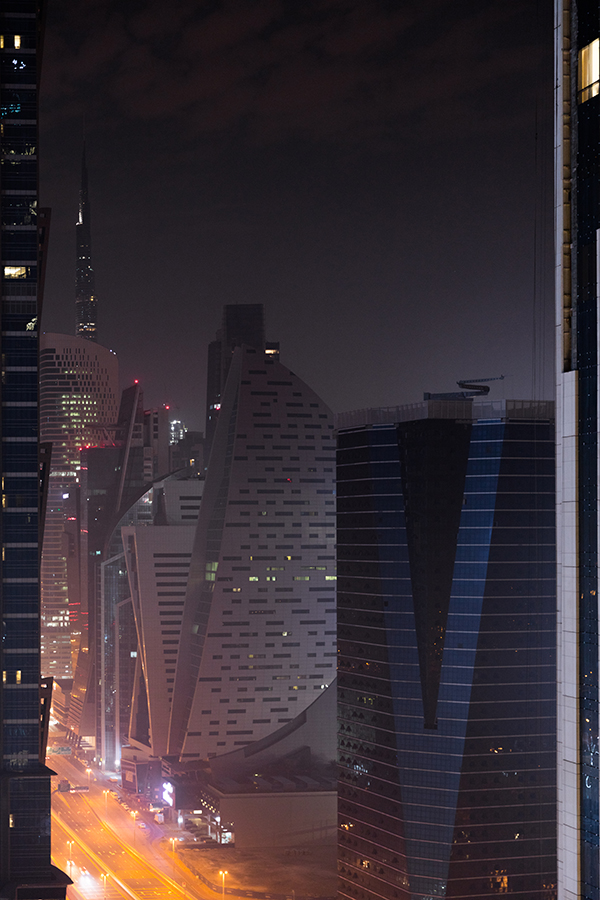 The next day I walked around Marina Bay :
For sunset I went to one of the few public beaches in the city, Jumeirah public beach, I was expecting a nice place to take in the sunset and photograph the famous "Burj Al Arab Jumeirah".  The place was packed and a huge part of the beach was closed due to construction, which seems to be everywhere in Dubai.
The residential buildings feel empty but they just keep building and building…
It was time for NYE festivities, the friend I was staying with invited me to a rooftop view from a condo tour nearby, which was a great idea since I didn't want to be in the mess of the Burj Khalifa for NYE. The view was great!
We were expecting a huge, impressive firework for NYE, nope, this year!  Instead we had 5 minutes of very underwhelming firework action. Here's a shot of the aftermath, that's smoke, not clouds: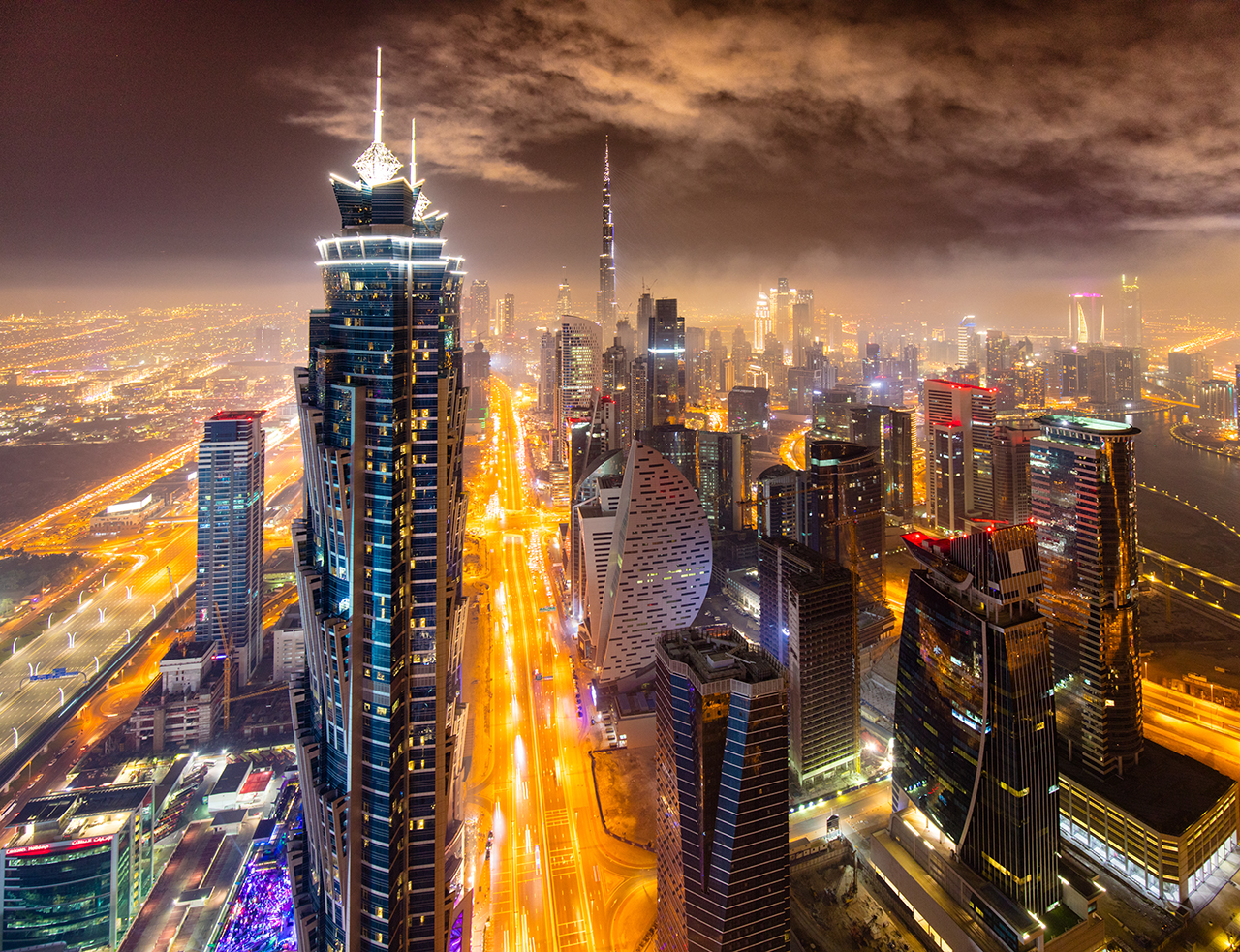 The next day I went around the Dubai Mall to check out the Burj Khalifa up close, the tallest building in the world as of now, 828 meters high, quite impressive.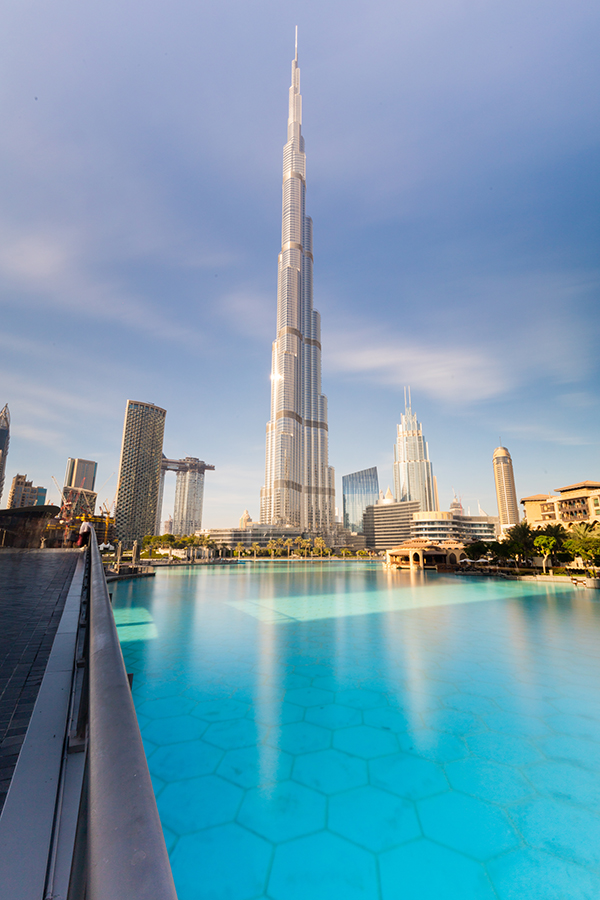 January 2nd was my last full day in the city, decided to go to "Old Dubai", old seems relative, the Al Fahidi Historical District looks like it was all rebuilt with a "street market" vibe in mind. On the following picture you can see an original old wall vs what's there now:
There's even a electric escalator in there somewhere… Anyway I stopped by the Arabian Tea House, great food with many locals.
Walked around a little more:
Crossed the river to the Spice Market, but I was ready to continue my trip to another country already, anyway here a spices picture: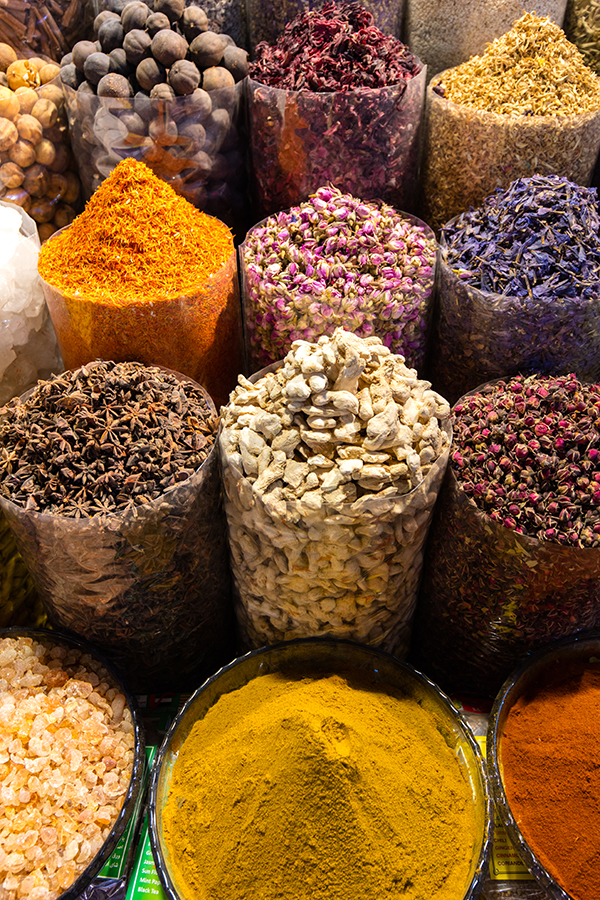 I met some friends and the previous day and we booked a "Desert Safari", another tourist trap, never seen a desert so busy in my life. You get to a parking lot on the side of the road and you hop on another 4×4 to drive in the dunes, but you don't really feel in a desert since there's so many cars driving people around from parking lot to the camp sites where you're going to spend your evening being pressured to do everything real quick because you already payed and people just want to go back home it seems.
Only took 2-3 shots of the sunset, had some food and waited to go back to the city to pack an leave the next day, finally.
Here are the desert shots:
Dubai has no soul, feels like it's dead inside. Like I said on my IG account, I guess you can't buy everything in life.