Brazil, September 11 to 27, 2018.
A friend came to visit me in Brazil for 2 weeks, my 2 last weeks in South America before going west!
We started by meeting in Porto Alegre in the south of Brazil, a pretty standard city, we didn't really liked it, and on the second day there, after visiting a friend we took a bus up to Florianópolis
Florianópolis was great, a very clean, wealthy city and it felt very safe, only problem was the weather, it was rainy for 2 days, we still explored the area but it wasn't the best place to hang around with that weather. After Florianópolis we took a flight to Rio de Janeiro where we stayed for a little over a week including a road trip east to Arraial do Cabo. The last three days were spent in Sao Paolo, the biggest city in South America.
Here's the complete album of the 2 weeks in Brazil.
While in Florianópolis we decided to rent a car to drive around, we went south to Praia do Rosa, a cool surf spot, it was empty due to bad weather and being out of season but you could feel the place must be amazing in the summer!
We then drove back to Florianópolis, there's a lot of beaches on the island, great place to hangout, in the summer, this is Praia Mole:
Here's a little path to go down to Praia Mole
After being in the clouds for 4 days we flew to Rio de Janeiro, Rio was amazing, really one of the great cities I have been too, the beaches are great, the people are friendly and love to party, here's the first sunrise photograph I took in Rio after a night of party!
This is Leblon Beach, very nice beach, with a great view on some of the mountains in the area:
Sunsets were always cloudy when I was in town, here's the sunset, no much light, from Mirante Dona Marta, one of my favorite spots to see the city, I highly recommend it.
The sunset itself was a little boring but blue hour was crazy
You can see Christ the redeemer on the top right, well you can only see a spotlight but he's there!
The next day we visited the site of  Christ the redeemer:
Great views from there also but much more crowded then the Mirante Dona Marta, here's the famous Maracana stadium:
Rio looks great from anywhere:
Sunset on Copacabana beach:
After that sunset my cousin who lives in Rio arranged a visit to the Rocinha favela, he has a friend who lives in the favela and he was able to bring us for a short visit in the lower parts of the favela, I was expecting a much worst atmosphere but people were very nice and the streets were very lively, I was greatly surprised.
The friend brought us to a nice point of view (Visual do laboriaux Casa Verde) and I really wanted to go back at sunrise to take pictures from there with my gear, not really recommended but sometimes you just have to do it.
So the next day I went back by myself and I would meet my cousins friend at the Visual, I took a Uber to São Conrado metro station (the metro was closed at 5am), from there you take a moto taxi up to the Visual, it costs 3 reals and just that ride is an experience, when I got to the Visual, it was very quiet and felt safe, my cousins friend arrived 10 minutes later.
Here's the shots from up there, the sky really popped up before sunrise:
Leblon/Ipanema Beach:
You can always see the Christ in Rio:
After a few days in Rio we decided to go for a road trip and visit other parts of the state of Rio de Janeiro, we rented a car and drove 3 hours to Arraial do Cabo, the beaches out there are just stunning, it was rainy on the first morning but in the afternoon it cleared up.
This is Pontal do Atalaia:
This is Praia Brava, a little hard to get to but totally worth it:
This is Praia Grande,  found this boat on the beach while droning:
As you can see from this drone picture, there's a LOT of beaches in the area:
Random drone shots:
The port:
Pontal do Atalaia:
This is a larger beach on the way to Cabo Frio, a bigger city close by: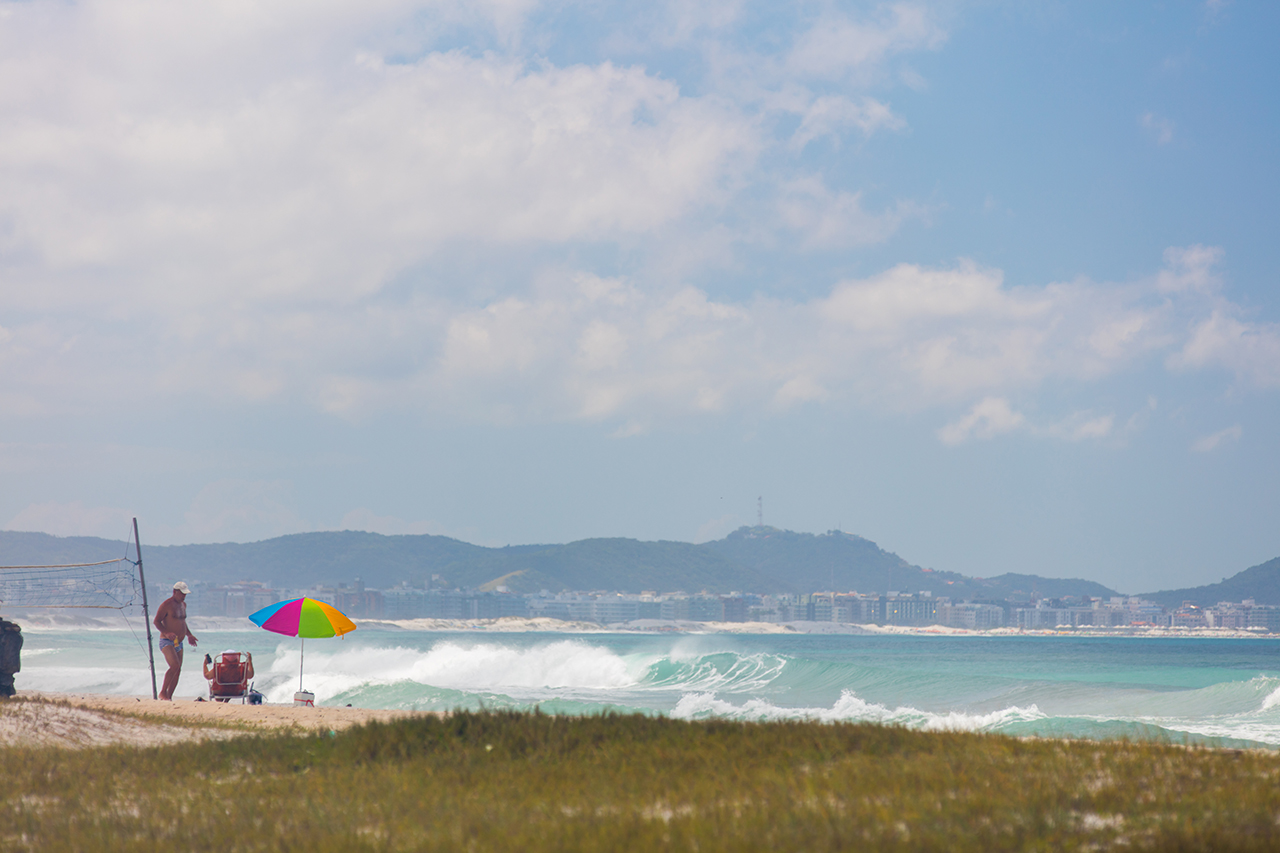 Sunset at Praia Grande:
The next day we drove back to Rio for the last 24h in the city before going to Sao Paulo. We stopped in Niteroi, a city on the other side of the bay that separates Rio and Niteroi, I wanted to go have a look at the MAC, the building looked very cool:
There's also this nice island with a church on it, very chill place around there:
For the last evening in Rio, we went for a visit of the Sugarloaf (Pão de Açúcar), the tramway up is a little pricey and half of the upper point of view was closed, no one told us about it, which sucked because it was way too crowded, still managed to take some decent pictures: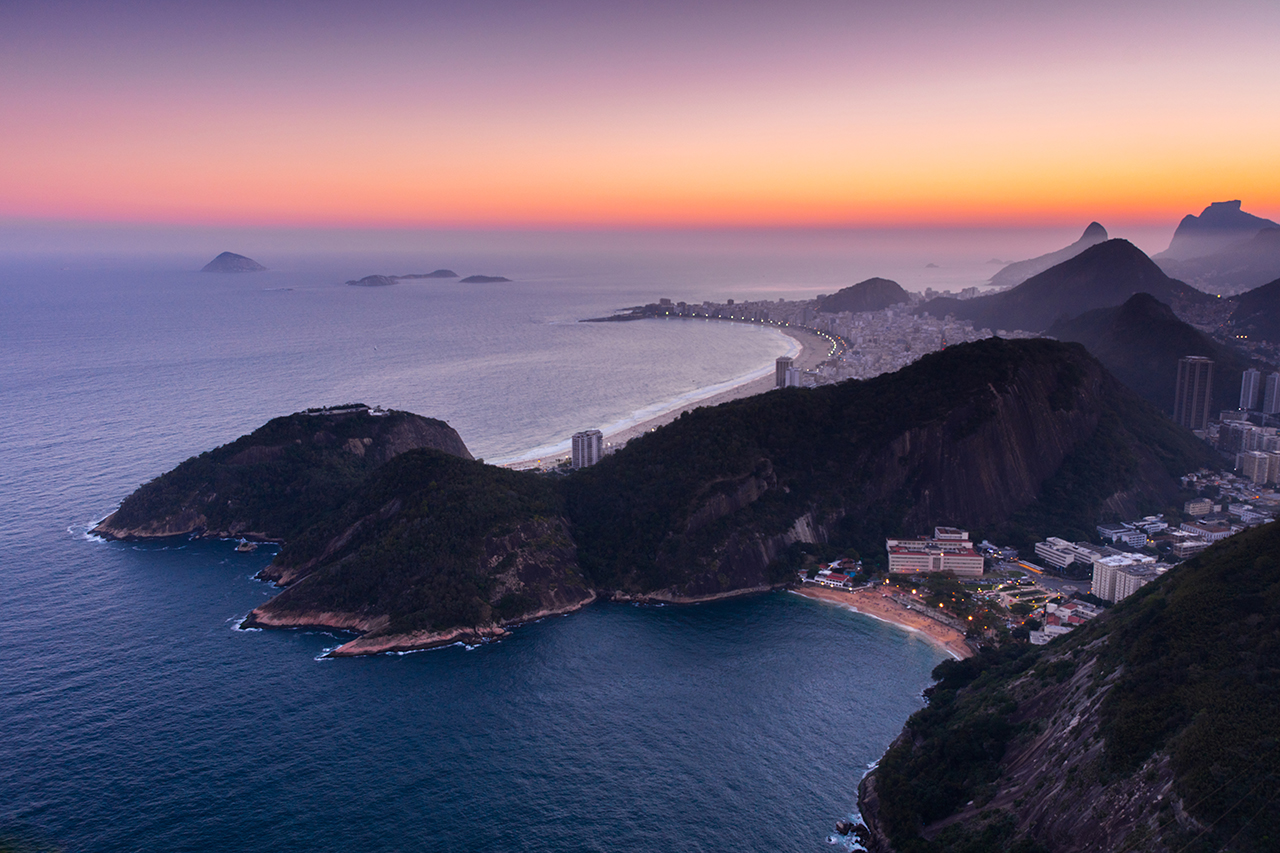 Sao Paulo wasn't the greatest city to shoot and I was tired so I only took some photographs from the Farol de Santader in the city:
I really liked Brazil, and I just saw a very small part of it, I definitely want to back! There's so much to see.