This will post will be a bit of a random collection of places I have been in Bali and Lombok in the 15 months I was around there.
There are many other spots I went to during that period but with a full-time job, sometimes you don't have the motivation to bring your camera with you everywhere.
If you want to look up those places, check out my Indonesian stories on Instagram.
So here we go, I guess some ideas about where to go if you are in the area.
First, Sidemen, is a very cool quiet spot in Gianyar province.
Nearby Sidemen there's Cebure Waterfall:
Next is Tukad Cepung Waterfall in Bangli, the light was amazing when I was there:
Tropical storm and Sunset in Gili Trawangan, Lombok:
My first trip to the Nusa Dua area, this is Geger Beach, not accessible at high tide, but very pretty. Check the tide when you try to go swimming in that area, Nusa Dua, Ungasan, and Uluwatu:
A few minutes away there's Sawangan Beach, it's the beach behind the Hilton hotel: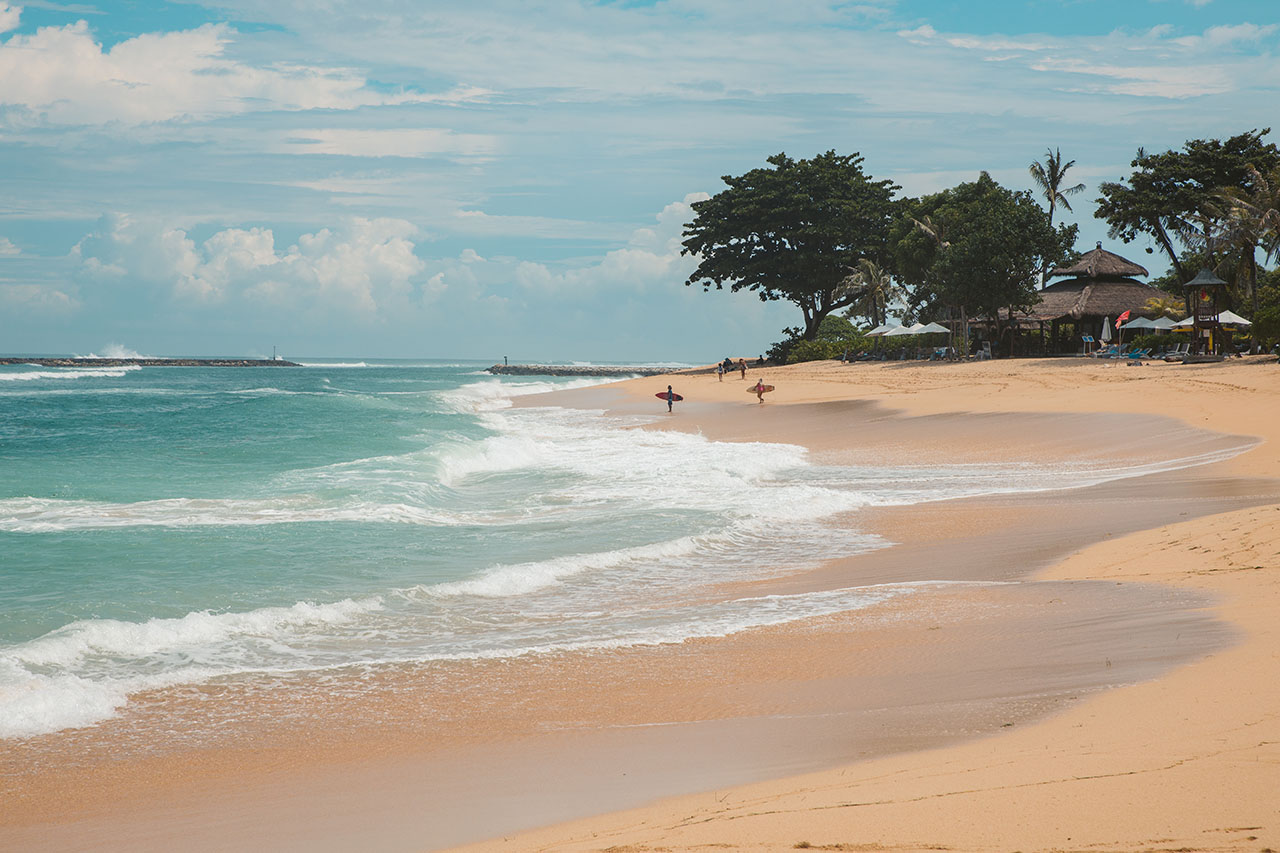 The same day I drove across to Uluwatu, Balangan Beach:
Sunset from Single Fin in Uluwatu:
Ricefields on the way to Munggu Beach:
Munggu Beach:
Uluwatu Beach: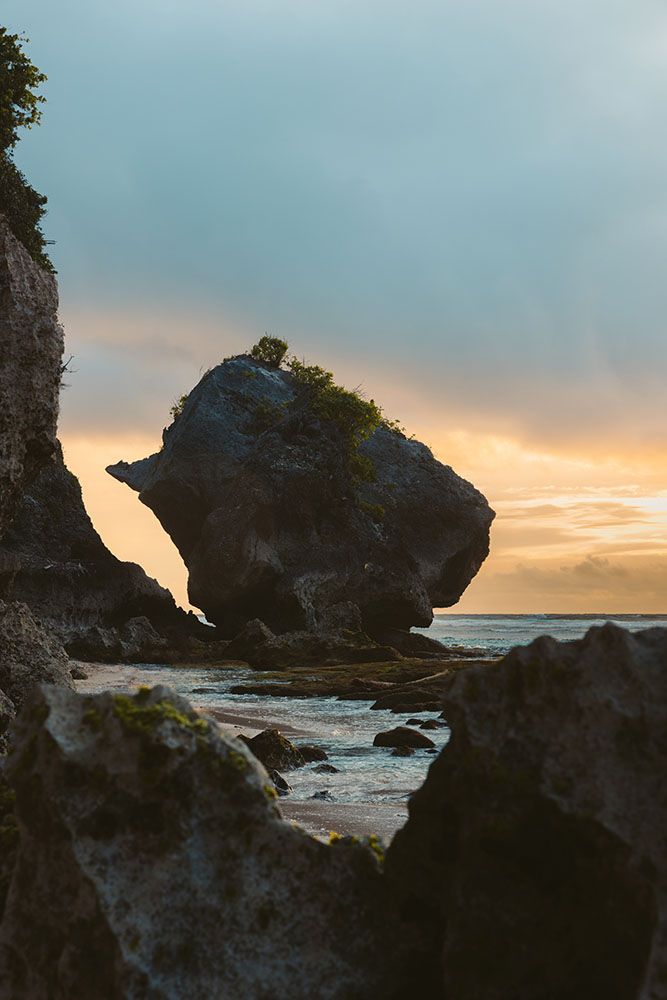 Bought this Vespa and rode up to Kintamani to look at Batur:
Went down to the lava rock fields:
Batur hotel with a decent view:
This one almost needed a full post but I decided to just put it here, Nusa Penida, this one is Thousand Islands Viewpoint:
Diamond Beach:
Kelingking Beach
Beautiful Virgin Beach, back on the main island, near Karangasem:
Testing the new drone in Canggu:
Batu Balong beach:
A hard-working lady near my place in Batu Bolong:
Rice fields around Ubud:
Sumampan Waterfall, near Ubud:
This is Sambangan, they say this lagoon is blue sometimes… ok:
Rice fields around there:
Another weekend trip that could've been its own post but here it is, 2 smaller islands near Nusa Penida, one is named Nusa Lembogan and the other Nusa Ceningan, they are linked by a somehow, famous, yellow bridge, anyway this is Blue Lagoon in Nusa Ceningan, the color of the water is stunning, even on a cloudy day:
The yellow bridge:
When the tide is high you can see the algae fields at the bottom of the sea bed:
When the tide goes down, you can see the locals go work the field, this was done before the island became a tourist attraction, and they went back to this when the covid hit:
Devil's Tears in Lembongan:
Dream beach, very nearby:
Came back to the main island and did a road trip around it, starting by going to Vihara Dharma Giri:
Sold the Vespa and go this instead, more suited for the area:
Seeing this along the way :
Stopped at Lake Tamblingan:
Went up to Lahangan Sweet, which is a viewpoint and camping spot: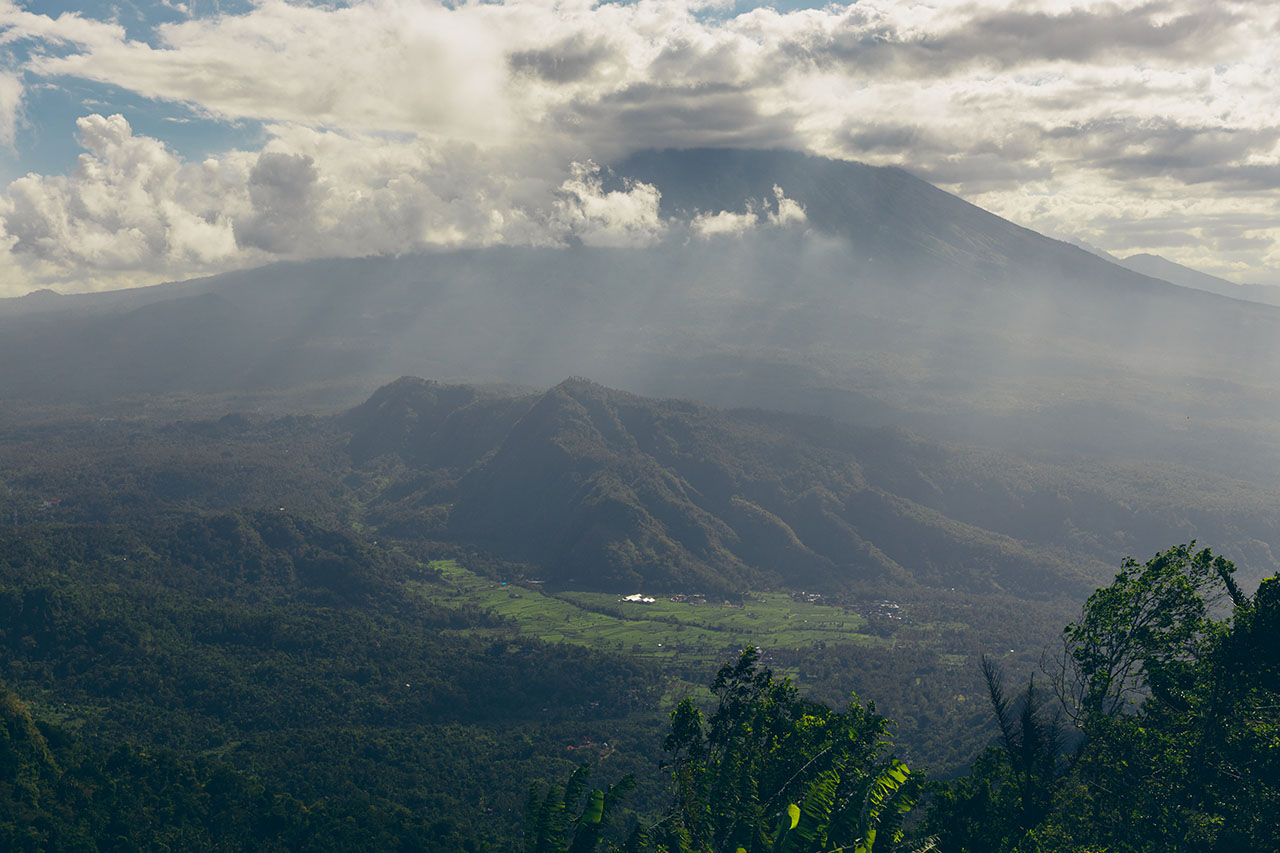 You can see Amhed from that area:
Ended up in Candi Dasa:
Next day I drove here:
And ended up in Aan Secret Waterfall, the narrow path to get to the waterfall is a really fun adventure. this was it for the roadtrip.
The view from my rooftop in Pererenan:
Beautiful rice fields in Ubud: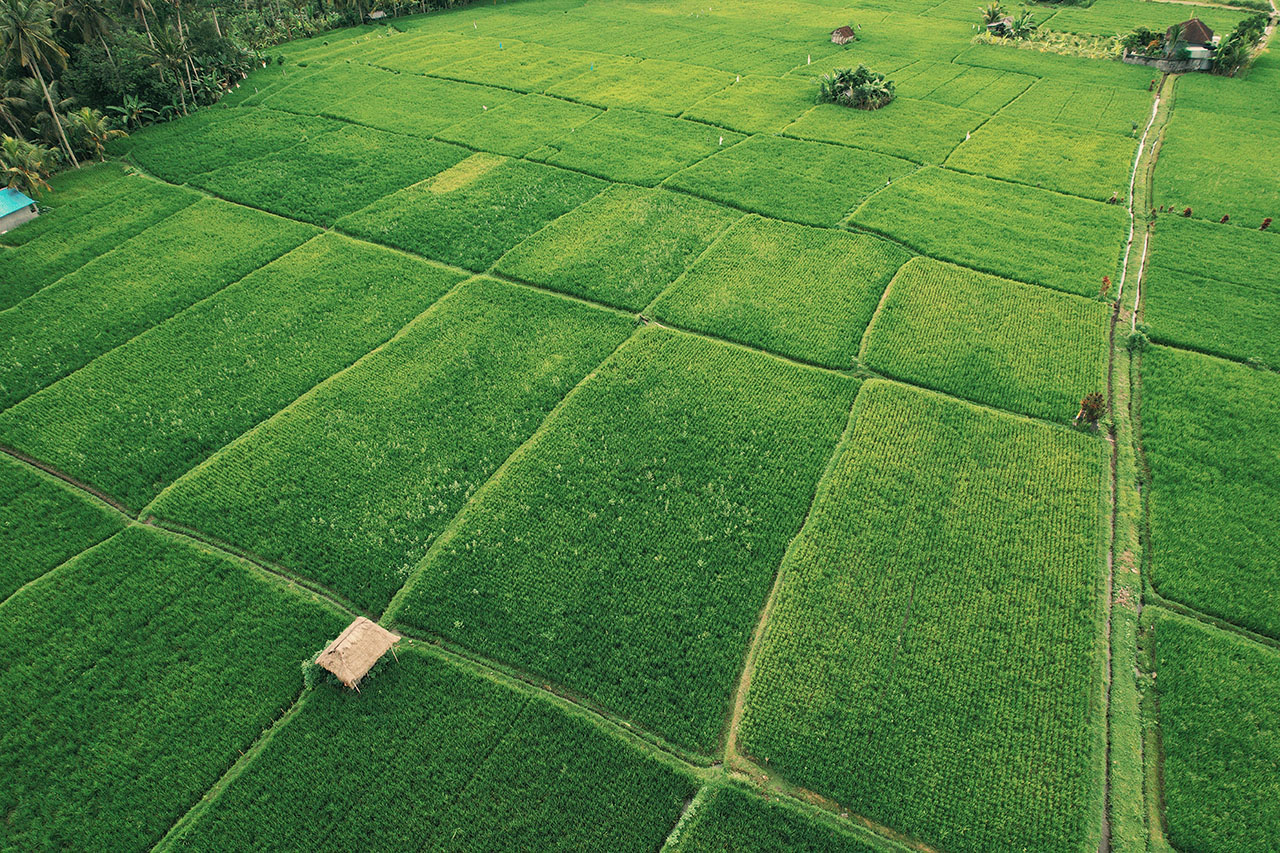 Green Bowl beach in Ungasan:
And the last place I have to post here is Lombok, I was there before in the dry season, but the wet season makes it so much more beautiful to look at, this is Bukit Merese: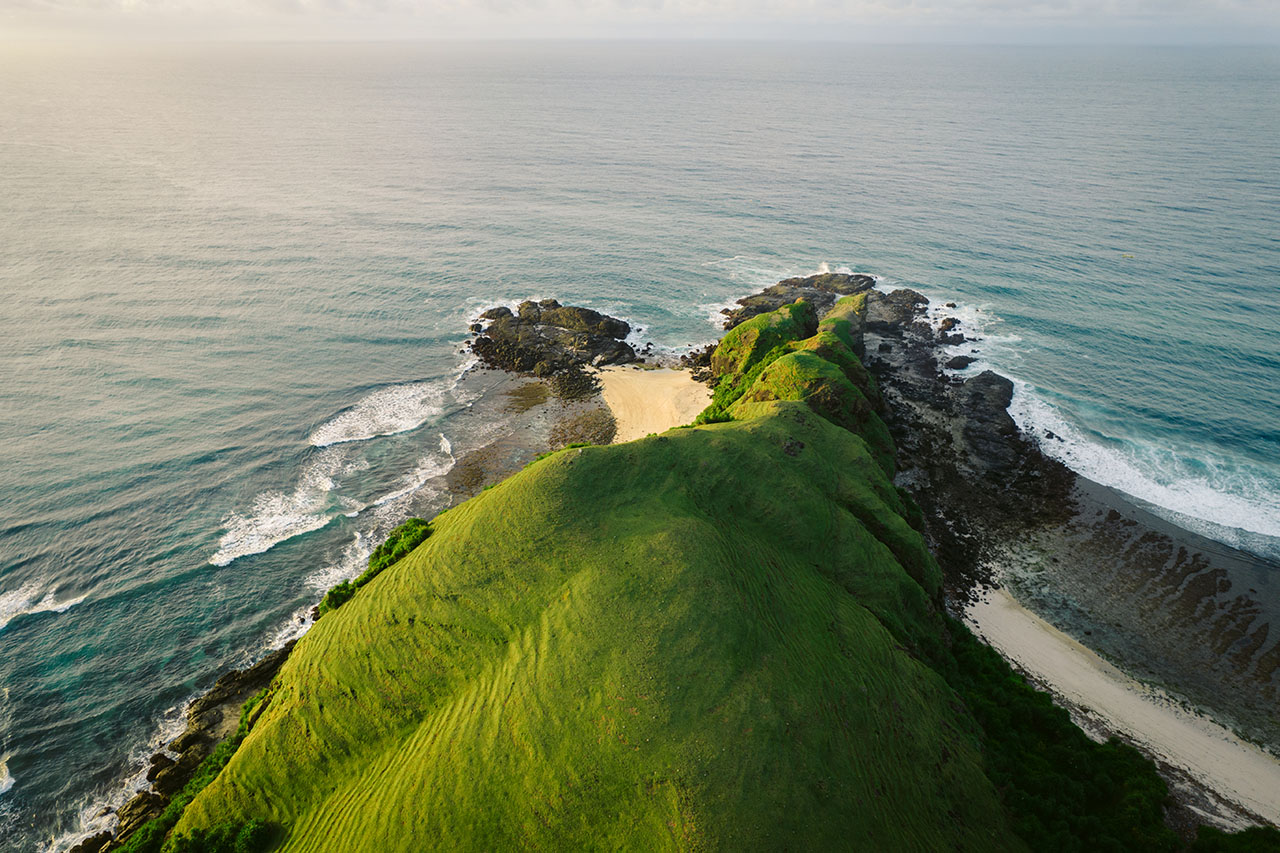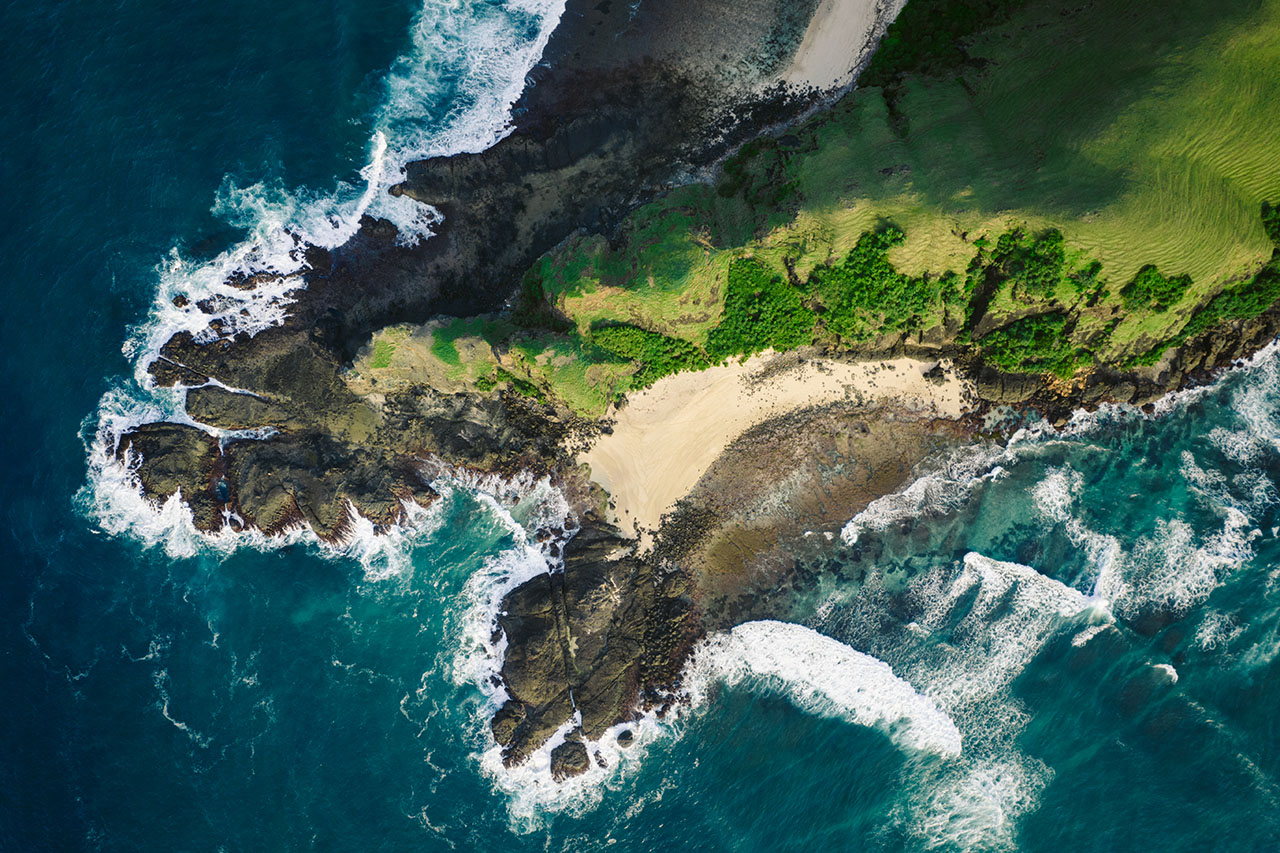 This next place is very dodgy to reach, even with my big KLX I had a LOT of problems getting there, better walk there if you feel the road is not safe, Pantai Sari Goang, which is in a "national park":
Nearby with the drone:
Then this place, was beautiful, Pantai Telawas: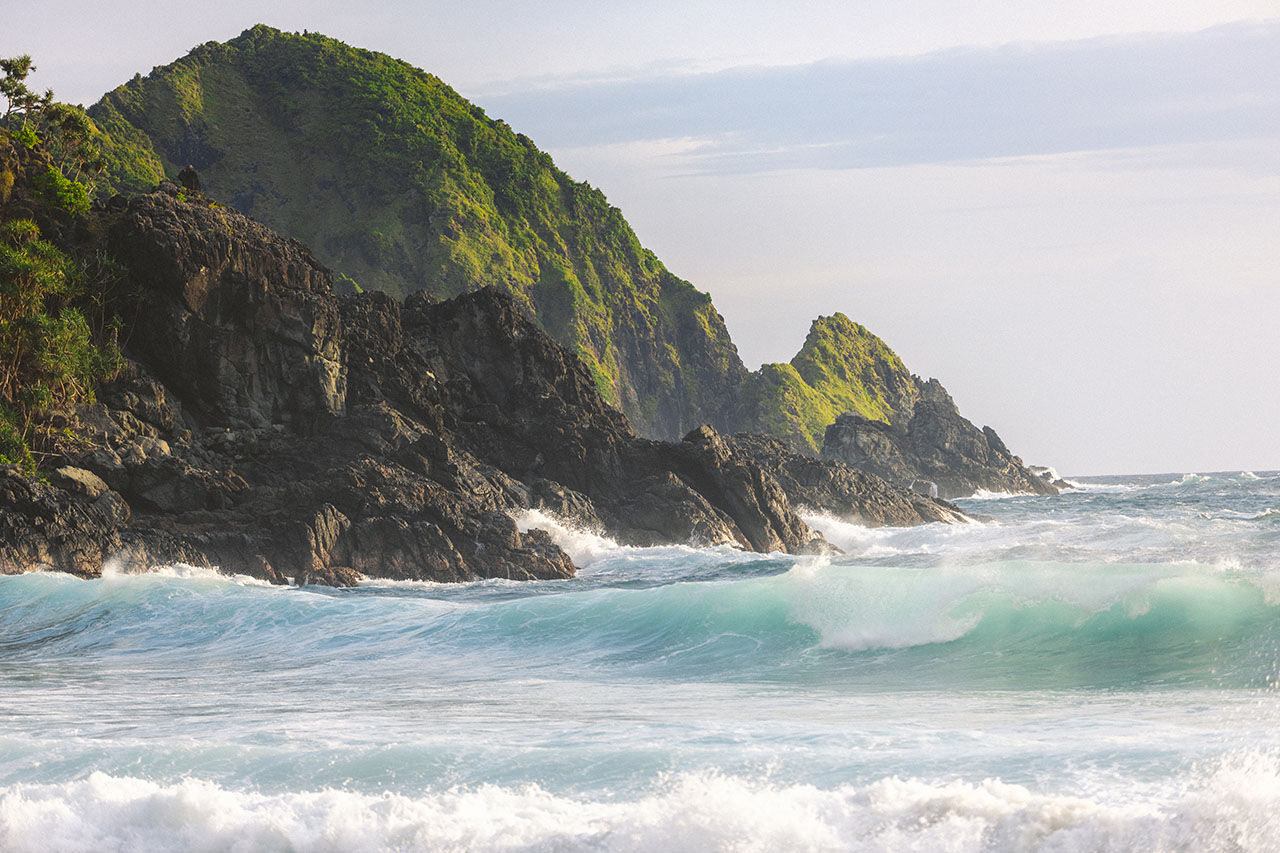 And this is Pantai Seger, where they built the MotoGP Racetrack:
Don't hesitate to send me an email or dm if you need more pieces of information about these spots.
Bali was the greatest during covid for me, I know it wasn't the best for the local economy but my experience was very special during those crazy times.
Even though it was sometimes challenging to be in Indonesia, I will forever have a good memory of that time there.